Festivals 2013
• February 23 - Montréal en lumière. Club Soda.
Club Soda Pour son 22e album, réalisé de façon épatante par Marc Pérusse, l'auteur-compositeur prolifique à la voix belle et puissante retrace 40 années de carrière et propose des relectures sur de nouveaux arrangements de ses plus grandes chansons (Ils s'aiment, Je voudrais voir New York, Tension Attention…). Déjà magnifique sur disque, le résultat est tout simplement jouissif sur scène. Après sa tournée russe au printemps dernier et française cet automne, il s'arrête chez nous en plein cœur de sa tournée québécoise, entouré de quatre musiciens. Après Moscou et Paris, le voici enfin à MONTRÉAL… EN LUMIÈRE !
---
Les Franco Folies de Montréal
• June 17 - 25 ans, 25 artistes, 25 chansons.

• June 20 - Daniel Lavoie et invités.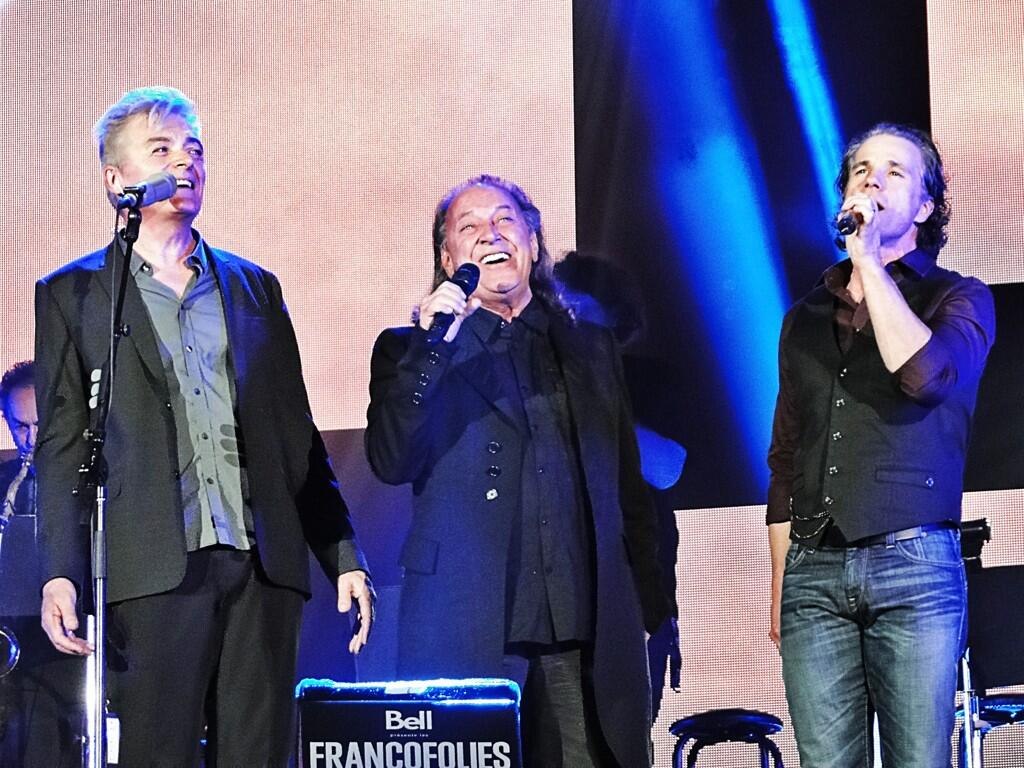 Video: Daniel Lavoie et invit s aux FrancoFolies 2013
Video: Daniel Lavoie et Bruno Pelletier - La danse du smatte (FrancoFolies)
---
• June 28 - Festival International de Jazz de Montréal. Garou Rhythm and Blues, Métropolis (Montréal).
Video: Garou et Daniel Lavoie - Belle et Je voudrais voir New York
---
• June 29 - Due rives une seul musique. Gatineau.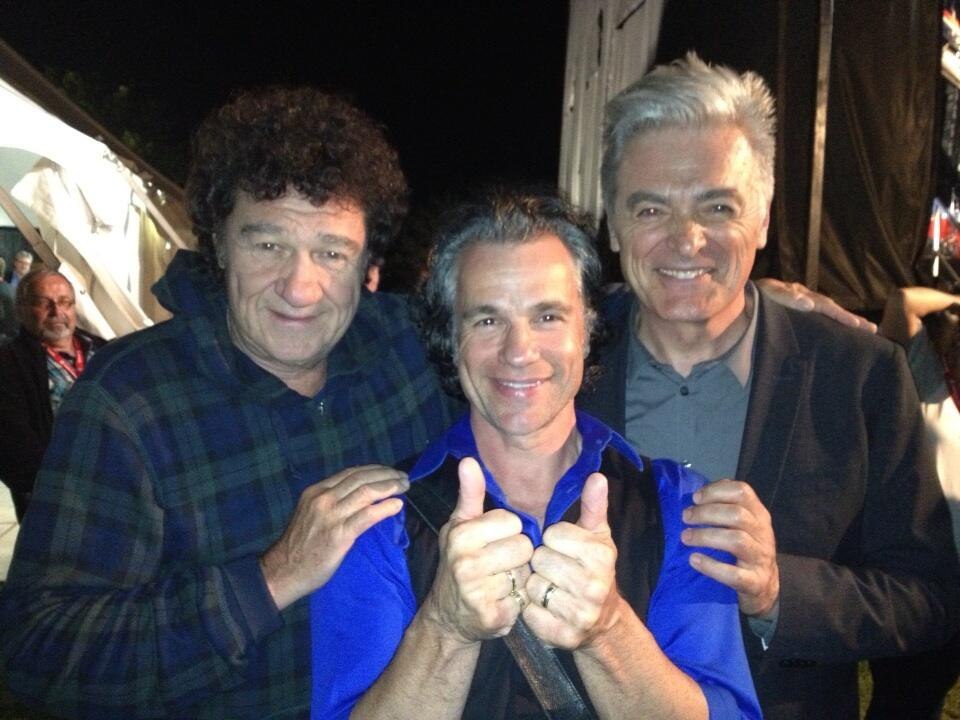 ---
• July 4 - Festival d'été de Québec. Quand le québec chante.
The idea was as crazy as it was irresistible: What if we gotLaurence Jalbert, Daniel Lavoie, Paul Piché, Michel Rivard and Richard Séguin together on the same stage to sing their most successful songs and some Quebec classics? Better yet: We back them up with 400 singers for an utterly unforgettable evening.
Last year, this crazy idea took the form of a memorable evening of French song reserved for a lucky few at the Grand Théatre de Québec and Montreal's Place des Arts. The success was such that we had to repeat the experience, but this time at a venue worthy of such an event. So we decided on the Plains of Abraham as a kickoff to the 46th Festival d'été de Québec!
For reserve an hotel et the tickets www.regiondequebec.com/festivaldete2013

http://spectramusique.com/artistes/nouvelle.aspx?idN=85&idA=80
Video: Capsule Herby VIP au Festival d'été de Québec 4 juillet 2013
---
• July 16 - La Fête du Lac des Nations (Sherbrooke).
Video: Garou et Daniel Lavoie - Belle (Fête du lac des nations)
---
• August 31 - Festival de Montgolfieres de Gatineau.
---
• September 20 - la 3e édition de Musiciens en Fête à la salle Jean-Paul Tardif du Collège Saint-Charles-Garnier, (présentée par La Boîte à Musicien).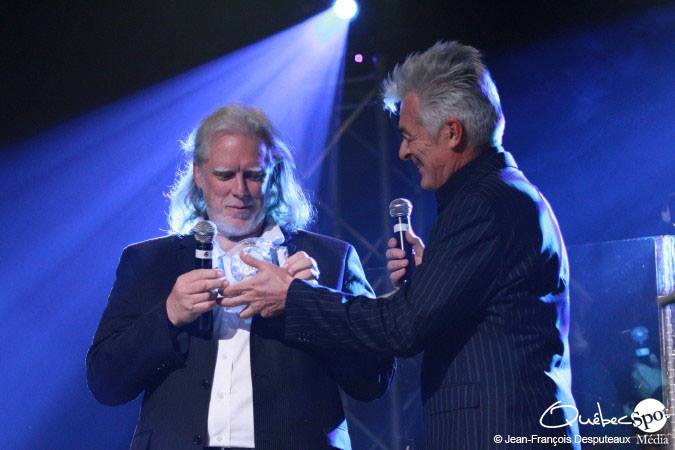 Musiciens en Fête 3e édition: Party musical pour la relève