Hobbies
Reporter: You are 60 years old. You are working a lot - touring, recording albums, and so on… Where do you find a strength for it?
Daniel: Good question ... I do not know. First of all, I'm doing what I'm really interested in. I enjoy my profession. I was always very active. When I'm at home, I also work, I'm not the man who sits for a long time. I spend leisure time in my vegetable garden. In general, there are things that I would like to do - reading books, for example ... But, unfortunately, I`m able to read just a little bit, before the bedtime. I spend my time in a simple way - writing songs, music; traveling, touring, doing the things I love, what attracts me, and what I find interesting.
Daniel likes to work in his home studio and he also loves cooking. They say, that «duck in oranges» is his best dish. He is a great lover of nature, he enjoys riding a bike on farms, surrounding his home. Daniel also chops wood in the forest near his house. There is a special passion of him – the passion for gardening.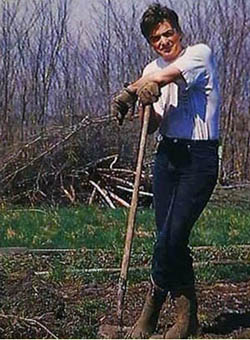 Daniel: I love it, when my hands are in the soil. I have a huge garden in Quebec. I do fertilizers myself every year, and I plant different seeds in spring. I get almost all seed catalogs and make a choice of the best ones. My neighbor is also a passionate gardener, and we usually share findings. We get all the vegetables from my garden. In spring, when the weather is nice, I love to work on the ground. I inherited this passion from my grandfather. Everywhere I had lived before, there was a garden...
Another hobby is cantatas by J.-S. Bach, the most favorite one is №142
And also «Passions of St. Matthew»
Favorite songs according to Radio Canada Questionnaire: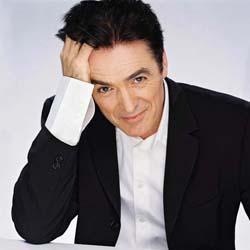 Lullaby of your childhood:
LES TOREADORS (CARMEN, SUITE NO 1)
Artist: FRANCE RADIO ORCH PHILH
Composer: GEORGES BIZET
Your recent нobbie:

Title: HOMME SWEET HOMME
Artist: ZAZIE
The song «worm-in-the-ear», which you learn from the first notes and which you just can`t get out of your head:
Title: POUSSIERE D'ANGE
Artist: ARIANE MOFFATT
The most important song for humanity:
Title: ROUND MIDNIGHT
Artist: MILES DAVIS
Title: LA POESIE
Artist: LEO FERRE
Title: IL N'Y A PLUS RIEN
Artist: LEO FERRE
«Miles Davis is the most important person for humanity… all his work… all, that he has done. And Léo Ferré is also very important in my universe…»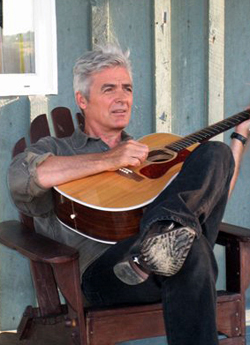 Since he had been studying the piano music in the Jesuit college, Daniel has become an experienced musician. Whatever the instrument is, he is able to play classical and electric guitar, saxophone, bandoneon, flute. Even when Daniel was a little boy, he wanted to play «Les feuilles mortes» on a piano (Artist - Yves Montand, words by Jacques Prévert). Now he writes all his music on a synthesizer.
Once Daniel was very fond of art photography and his photographs have been published by famous magazines.
Needless to say - a talented person is talented in everything!