Lara Fabian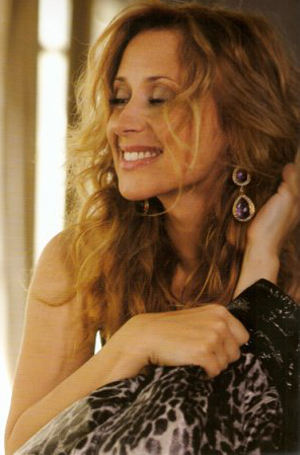 Lara was born in December 1970 in Belgium. Her father is Belgian, her mother – Italian. Lara`s singing career began with the release of the single «L`Aziza est en pleure». Hubert Terheggen in-vited her to participate in the Eurovision contest in 1988 in Dublin. She stood for Luxemburg with the song «Croire» («To believe») and finished fourth. It was a successful debut in her international career. This song was translated into English and German languages.

Lara brings her second single «Je sais» to Quebec for the first time for further promotion. She fell in love with Quebec («It was love at the first sight» - Lara says) and on returning to Quebec didn`t let the idea to re-cross the Atlantic and seduce French-speaking Canada. Soon her dream came true and within 3 weeks of concerts she drove 10000 miles in Quebec, gave 75 interviews and sang 250 songs.

In 1996 she became a citizen of Canada. There was a triumph of her spectacle «Sentiments acoustique». She was chosen by Walt Disney Studio to play the role of Esmeralda in Notre Dame de Paris.

The album «Pure» was published in Quebec in 1996 and awarded two platinum discs. Among the songs was the single «Urgent Desir», written by Daniel Lavoie. Two million copies of this disc was sold for several months. In the Millenium Lara recorded a new album «Nu». It was a triumph, even madness (live audience passionately applaud to every song). The song «Je suis mon сoeur» was written by Daniel Lavoie.

And finally, the solo audio album and DVD, released in 2003 was called «En tout in`imite» («With Honesty») and accumulated in itself all Lara`s biggest successes. The song «Je suis mon couer» was also included.

«Je suis mon сoeur».
On this video Daniel and Lara are rehearsing this song right before their live performance.
Vidéo: Lara Fabian. Daniel Lavoie. Je Suis Mon Coeur
Lara`s official website: