Daniel`s exclusive interview for television Russian on 10 December 2010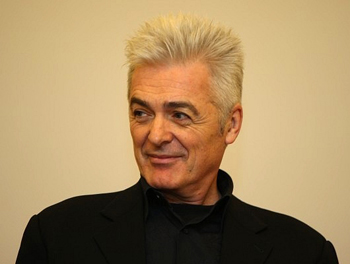 Video: 11.12. 2010 Notre Dame de Paris Le Concert.
Well, 12 years have passed and I think that an actor can't play his part exactly the same as he did before, so how has your hero changed, what is different now in your hero?
Well, first of all, Esmeralda is much more beautiful I find, she is more sexy so Frollo is twice as crazy about her, actually, I find with the big orchestra, symphony orchestra, there is much more emotion for me because I have more room to be Frollo, strangely, without the costume, it is all in the heart and in the mind and it has grown inside me all these years, u know, strangely, when we were playing it the first time it was knew and it was very electric, but now with maturity and the years Frollo has become the person he is. He is the bad guy, right, but he is not really a bad guy, he is a pathetic poor man, who has fallen in love with this young girl and he does not know how to deal with it, and I think, I understand him very well and so I have much affection for him, though I don't think he is a very good person, but I have much affection for him and that affection has grown over the years.
And it's obviously a great responsibility, how do u cope with your nerves, it's very nervous, how do u cope with it, how do u manage not to be nervous?
I am nervous, but I have much experience and I have been doing this for many years as u can see, I've been there for a long time and I know the music, I am very comfortable with the music, so I just try to see it as pleasure.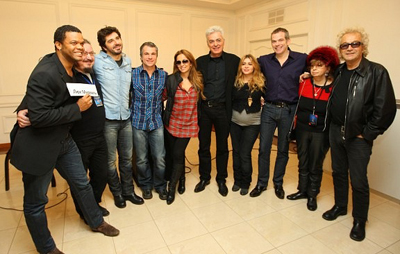 .
Interviewer is Anastasia Gritshenko.