Luc Plamondon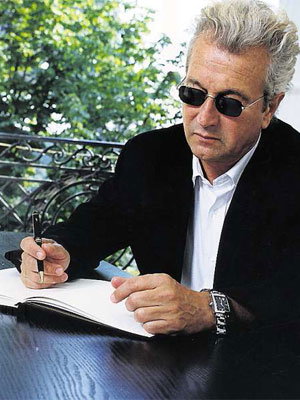 In November 22, 2010 fans of Luc Plamondon`s poetry, who celebrates his 40 years of creative activity this year, had the opportunity to purchase the top box with four discs, titled «Plamondon - 40 years of career - 40 stars» with 77 songs, which had the greate success. Luc has begun to write songs and plays since he entered the university in 1960s. Throughout his whole career Luc accomplished most of his projects very successfully. The most successful ones were the rock - opera «Starmania», «Sand et les Romantiques», and of course,«Notre Dame de Paris», which was a resounding success. This musical was adapted in many countries around the world, received prizes in various categories and opened many talented singers to the world of music.
In two musicals the role went to Daniel. In the opera «Sand et les romantiques» Daniel sang the role of the poet. In «Notre Dame de Paris» - the role of the priest Frollo. Moreover, if Plamondon picked Bruno Pelletier for the role of the poet Gringoire among hundreds of competitors, Daniel got his role immediately.
Daniel: «I've known him for 25 years and I must say that even if he did not write me a song, I'd love to sing in a musical «Sand et les Romantiques» and «Notre Dame de Paris». Many months after I played Frollo in London, but I never felt such a freedom as when I sang these part with Luc`s lyrics».
Luc is very concerned about the safeguarding of French language in Quebec. Here is what he says about it: «If young Quebecers were allowed to study in English schools, they would gladly have done it. And then it would take a lot of efforts to save the French language».
Luc Plamondon came to Kiev, Moscow and St. Petersburg in December 8-12 2010 with a concert version of «Notre Dame de Paris». He was a honored guest.
Plamondon - 40 years of career