General Hospital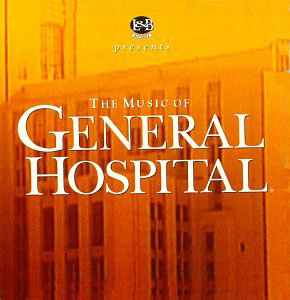 1963 - 2009 USA
American Broadcasting Company (ABC), Selmur Production.
Music: Daniel Lavoie
1993 The songs «Weak for Love», «Woman to man» (on the English album: «Woman to man») is played on the «General Hospital» series.
«General Hospital» (commonly abbreviated GH) is an American daytime television drama that is credited by the Guinness Book of World Records as the longest-running American soap opera currently in production and the third longest running drama in television in American history after Guiding Light and As the World Turns. It premiered on the ABC television network on April 1, 1963. Broadcast weekdays and currently repeated nightly on SOAPnet, it is the longest-running serial produced in Hollywood, and the longest-running entertainment program in ABC television history. General Hospital rose to the top of the ratings in the early 1980s in part thanks to the monumentally popular «supercouple» Luke and Laura, whose 1981 wedding brought in 30 million viewers and remains the highest-rated hour in American soap opera history. In 2003, TV Guide named «General Hospital» the 'Great Soap Opera of All Time. In 2007, General Hospital was listed as one of Time magazine's «100 Best TV Shows of All-TIME.» 6 «General Hospital» became the longest running American soap opera in production when As the World Turns ended its run on September 17, 2010.
Video: General Hospital - Weak For Love (Daniel Lavoie) (1994)
Video: General Hospital -Here In The Heart - (Daniel Lavoie) (1994)