Concerts 2012
There will be the 5th edition of the benefit performance - Cœur à Cœur in favor of the Big Band Monreal University with Daniel Lavoie in February 16.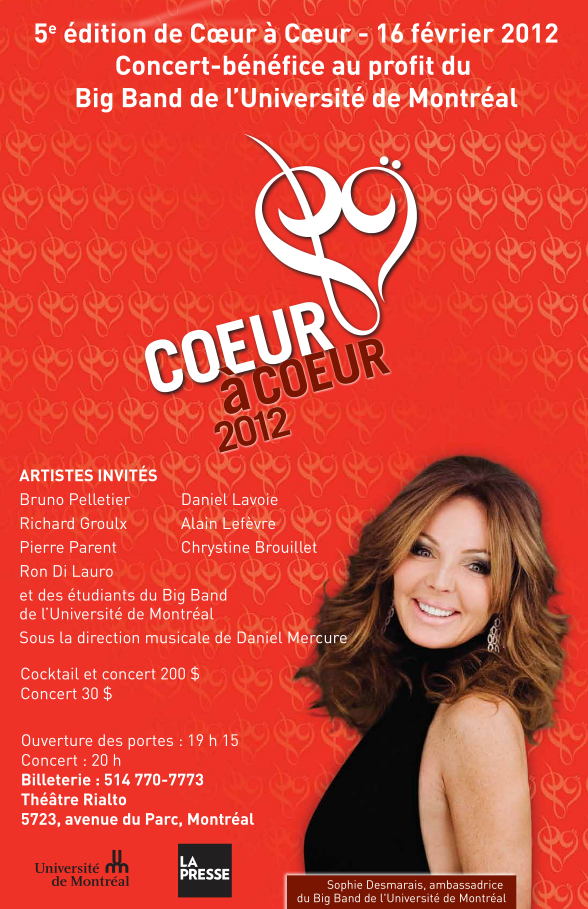 http://www.concertcoeuracoeur.com/
---
The performance «J'ecoute la radio».
• February 24- La Petite Eglise-Saint-Eustache, Canada.
• February 25 - La Petite Eglise-Saint-Eustache, Canada.
• February 29- Victoriaville, Québec.
29 february Daniel Lavoie will present his brand new show. An intimate evening, which only Daniel can give.
• March 1 - Pavillon Wilson (Coteau-du-Lac).
• March 3 - Salle Pauline-Julien (Montréal, Canada).
• March 14 - Place des arts, in Hall 5, Montréal (Qc) .
http://www.journalmetro.com/culture/article/1123722--daniel-lavoie-ou-la-route-mene
• March 15
• March 16 - Salle André-Prévost (Saint-Jérôme, Canada).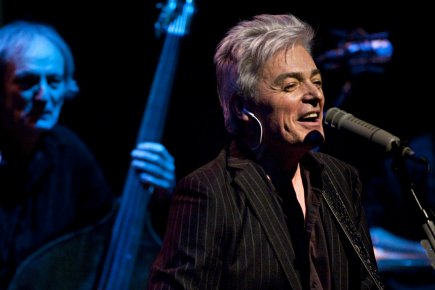 • March 29 - Salle Desjardins Maria-Chapdelaine (Dolbeau-Mistassini).
With his new album Daniel Lavoie presents a magnificent spectacle. The author-composer-performer returns to the stage with his musicians; so that we can rediscover his unforgettable grand achievement. Soulful performance and a unique moment!
• March 30 - Théâtre Palace Arvida (Jonquière).
• March 31 - Salle Michel-Côté (Aud. Alma).
• April 7 - Théâtre du Vieux Terrebonne (Salle Desjardins).
Inspired by his album Docteur Tendresse, Daniel Lavoie uses his words and music to look at human nature with all the poetic, sweet and sour irony that he is known of. The solo-performance with an open heart.
• April 12 - «Les aventures de Docteur Tendresse» («The Adventures of Doctor Tenderness») ... (Maurice-O `Bready, Sherbrooke).
With his delightful lyrics, sensitivity and exciting music Daniel Lavoie has been thrilling the francophone music scene for decades.
Well, meet him! He performs pieces from his two recent albums «Comédies Humaines» and «Docteur Tendresse» as well as classical things, such as «Ils s'aiment», «Jour de plaine» and «Tension, Attention» in the piano-vocal style.
• April 13 - Cégep de Trois-Rivières (Trois-Rivières).
• April 14 - Pavillon de l'Entrepôt (Lachine).
• April 21 - Salle Philippe-Filion du Centre des Arts (Shawinigan).
• May 7 - Octave-Cremazie (Québec)
• 17 Mai - Grand Théâtre de Québec.
• May 18 - Salle André Gagnon in La pocatière (Qc).
• May 19 - Julie D'août (St-Antoine-sur-Richelieu).
• May 25 - L `Espacce Rona Centre Arts Juliette-Lassonde (Saint-Hyacinthe).
---
• May 30 - Moscow. Russia. Magic Centre.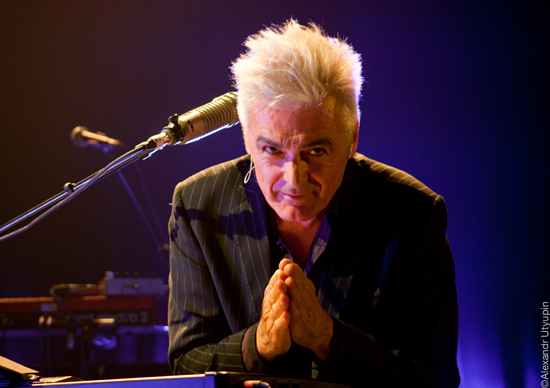 • June 1 - Kiev. Ukraine.
• June 3 - Odessa. Ukraine.
• June 5 - St. Petersburg. Russia. Great Hall of the Philharmonic.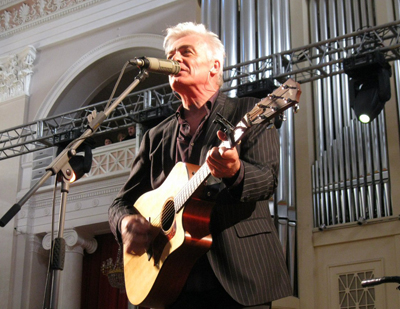 • Jun 13 - Théâtre Maisonneuve.
---
• Jul 9, 10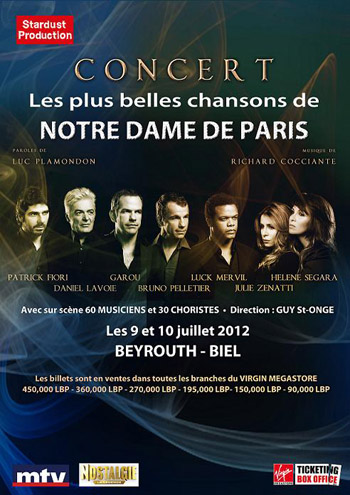 «Les Plus Belles Chansons de Notre Dame de Paris»
Stardust Production Presents: Les plus belles chansons de Notre Dame De Paris – Le Concert Avec Helene Segara, Garou, Patrick Flori, Daniel Lavoie, Luck Mervill, Bruno Pelletier Et Julie Zenatti.
---
• September 27 - salle Françoys-Bernier (Charlevoix)
Festival de peinture «Rêves d`automne».
• September 28 - Théâtre Hector-Charland (L'Assomption).
• Octobеr 27 - Salle Francoys-Bernier (Domaine Forget).
---
• November 3 - Le samedi. Théâtre Marcellin-Champagnat.
• November 9 - Jonzac «Casino».
• November 10 - Toulouse «Casino Théâtre Barriere».
• November 11 - La Rochelle «Casino».
Daniel Lavoie en concert au Casino Barrière de La Rochelle: dimanche 11 novembre à 18h! Artiste incontournable au Québec et en France, Daniel Lavoie, auteur, compositeur et interprète talentueux signe son 22e album dans lequel il nous fait partager son carnet de route. Sa voix au timbre puissant et mélodieux propose 11 relectures de ses plus grands titres: «Ils s'aiment», «J'ai quitté mon île», «Jours de plaine», «Je voudrais voir New York»...
• November 13 - Cigalе (Paris. France).
• November 18 - Enghein Les Bains «Casino».
Il nous revient avec un tour de chant intimiste, intense, d'une rare sensibilité. Un répertoire sensible et charnel, à la mesure de sa voix puissante et veloutée.
Les Mots s'entrecroisent en permanence pour créer des phrases d'une étrange poésie. On savoure la qualité de sa voix aux sons multiples jazzy, crooner et les sonorités venues d'ailleurs. Il y a du givre dans ses accords, de l'intériorité. Il nous offre un moment d'intimité d'une force inouïe.
• November 21 - Rimouski, La Salle Desjardins-Telus.
• November 22 - Dégelis (Amqui).
• November 23 - Amqui, Salle Jean-Cossette.
• November 24 - New-Richmond. Salle de spectacles régionale Desjardins de New-Richmond.
• November 25 - Petite-Vallée. Théâtre de la Vieille Forge.
Village-chanson Petite-Vallée
Ce dimanche, le Club Lions de Grande-Vallée et le Village en chanson de Petite-Vallée vous proposent une panoplie d'activités, question d'étirer le jour de la Ste-Catherine. - Dès 9h: On vous tire du lit et on vous invite au déjeuner de la Ste-Catherine organisé par le Club Lions. C'est au Centre socio-culturel de Grande-Vallée.
- De midi à 20h: Vente de fin de saison à la boutique du Théâtre de la Vieille Forge. Entre 30% et 60% de rabais sur les items sélectionnés.
- À 20h au Théâtre: Lancement de la campagne de financement 2012-2013 du Fonds Dan-Gaudreau et spectacle de Daniel Lavoie (première partie Sophie Beaudet).
• December 14 - Châteauguay, Pavillon de l'Île.
---