Luce Dufault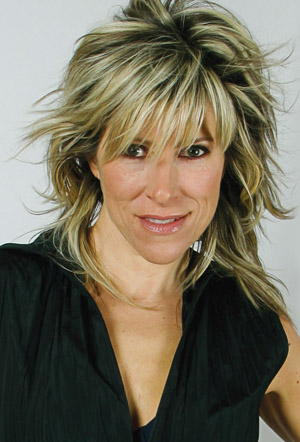 Luce Dufault was born in Ontario (Anglophone Canada). She began singing at the age of 15. Mostly she sang rhythmic blues with her powerful voice, which helped her to gain the recognition of the public. Her artistic career is also linked with the name of Luc Plamondon. In 1992 he offered her the role of the fan in «The Legend of Jimmy». In 1993 Plamondon gave her another role in the famous rock-opera «Starmania». For this role Luce won the prestigious «Felix» award.
Her solo singing career began with the release of the album «Eponyme» in 1996. She is a very successful singer now.
Luce Dufault is a singer for whom Daniel wrote, perhaps, the most impressive number of songs and with whom he is a very close friend in private life.
Songs from the album «Des millairds choses» («A million things») in creation of which Daniel took part: «Des millairds choses», «Chanson pour Anna», «Je m'appelle solitude», «No deeper love».
From the album «Bleu»: «Toutes les villes du monde».
From the album «Au dela des mots»: «Mon Roi de France», «Remember Corsica», «Serquei est au piano».
Оn the 4th of July 2004 during the Summer Festival in Quebec there was a concert, dedicated to Daniel - «Jour de Plain», where different artists performed his songs. Luce Dufault took part in it. They also participated together in other projects, including charity actions.
Luce`s website: